Network Technology in AV Systems
NAVS Seminar
08. – 10. November 2022 | 08:00 – 17:00 hrs
The NAVS is aimed at all those involved in network-based AV projects and provides:
AV experts with the elementary knowledge of network technology for understanding cooperation and communication at eye level with IT,
the AV industry with more generalists with the necessary knowledge of network technology,
IT experts with the understanding of the special features of AV networks.
Participants learn the following key points in the three-day seminar:
Theory of communication in networks and their functions in designing, setting up and troubleshooting in networks,
Network analysis, network analysis tools with practical part in Wireshark,
Streaming, digital signage, video conferencing, security in AV networks, Transmission, service level agreements (SLA), quality of service, remote monitoring management, etc.

Price:
CHF 1550.– excl. VAT
Language:
German
Location:
With us in Uster
Prerequisites:
Course participants should have basic knowledge of network technology.
Target group:
AV technicians and technical project and sales staff with a sound knowledge of networking.
CTS RU Points:
24
Purpose:
To be able to understand, analyse, correctly implement and coordinate AV networks with the network supervisor.
Remarks:
Subject to change and errors


What exactly is the NAVS and which areas are covered during the three-day seminar?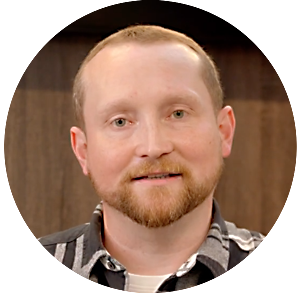 In AV projects, which nowadays can involve several departments with different interests, competence and communication are essential.
The NAVS (Network Engineering in AV Systems) is a seminar on network engineering that was developed expressly for the needs of the AV industry.
There is often a lack of mutual understanding of what the other party needs. AV experts usually lack the knowledge to understand IT's way of thinking as well as the necessary understanding of the theory of communication in networks to gain acceptance and trust from IT.
On the other hand, IT departments are not familiar with many of the requirements for professional audio and video communication in networks. Last but not least, in addition to technical differences, language differences often present an obstacle to flawless project communication.
The NAVS imparts professional knowledge on how to correctly create AV networks, correct network errors and provides the necessary expertise to discuss the requirements of an AV network with IT experts on an equal footing.
Content
Purpose and application of OSI model
Focus Layer 4: TCP and UDP protocol – functions, ports, hands-on
Focus Layer 3: LAN/WAN/Subnet – application-related understanding, configuration and use
Focus Layer 2: Relationship between IP and MAC address – understanding the relationship and Wireshark Hands-On
Focus Layer 1: Physical components correctly selected – cables and WLAN frequencies
Q&A and practical challenges
Introduction and configuration of Wireshark
Network Analysis – Understanding traffic and protocols and drawing the right conclusions
Streaming AV signals – using multicast
Digital Signage – Choosing and configuring the right network components
Video conferencing – codecs, bandwidths and methodology
Security – analysis, documentation and concept development
SLA – concept, benefits and application
Remote monitoring – set-up and application
Participant practice – Selecting topics according to needs